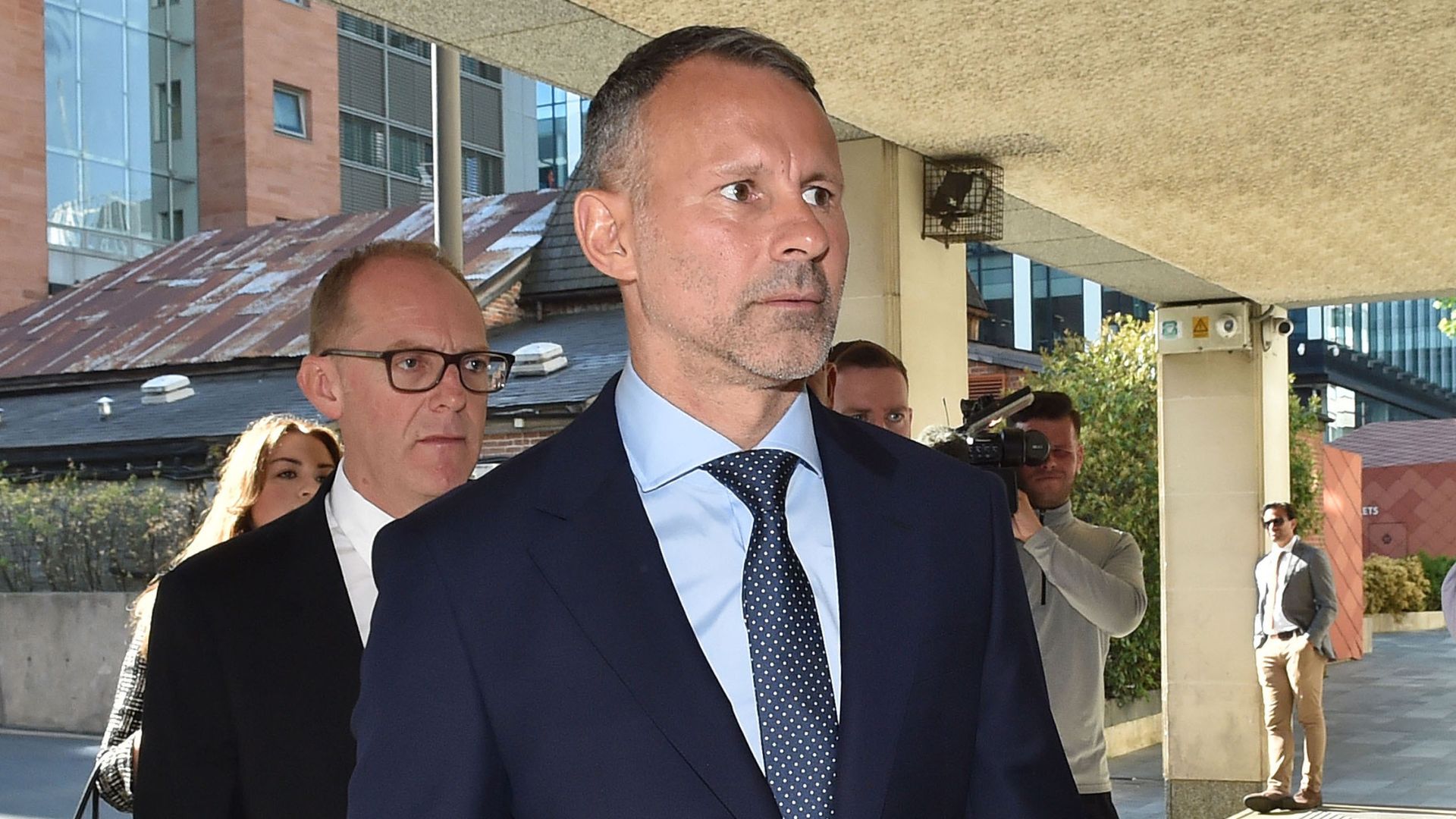 Kate Greville feared Ryan Giggs was threatening to share 'sexual video', court hears
The jury has returned to court after a short break in proceedings.
Kate Greville is being asked about an email allegedly sent by Ryan Giggs with an attachment and the subject header of "blackmail".
In her police interview, Ms Greville said the attachment was a video but she didn't open it and deleted it, the court hears.
Ms Greville tells the court she thought it was a "sexual video".
Chris Daw QC, defending Giggs, says: "You knew full well it wasn't a sexual video, didn't you?"
Ms Greville replies: "How?"
Mr Daw says: "Because you watched it."
Ms Greville says she did not watch it, deleted the video and later could not find the attachment but handed her laptop over to police for them to look for it.
The court is played the video allegedly attached to the email, which shows a group of women wearing Santa hats dancing to Last Christmas.
Mr Daw says the video shows Ms Greville dancing at a work party.
Ms Greville tells the court: "At the time he sent it I thought it was a sexual video."
She adds that Giggs had just sent her a naked photo of himself at the time.